SSOE Group's Sustainability Expert to Present at Society of American Military Engineers' (SAME) Ohio Valley / Great Lakes Regional Conference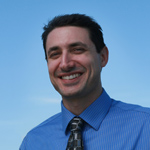 August 25, 2010- SSOE Group (www.ssoe.com), a global EPCM firm, announced today that one of their sustainability experts has been selected to present at the Society of American Military Engineers (SAME) Ohio Valley / Great Lakes Regional Training Conference, August 31- September 2, 2010 in Dayton, Ohio. The presentation titled, "Comprehensive Renewable Energy Study: Maximize Renewable Energy Investments" was chosen for the abstract category "Challenge" in line with this year's technical program "Challenge. Revitalize. Transform." This presentation will discuss how, through a comprehensive renewable energy study, attendees can construct more specific / cost effective renewable energy system RFP's with specific technology and energy production requirements. This, of course, results in a more effective comparison of system proposals and ultimately maximizes renewable energy dollars invested.
The presentation will be given by Zach Platsis, LEED AP O+M of SSOE Group. He specializes in sustainability planning as well as the selection and implementation of alternative energy and advanced energy technologies. Zach leads sustainability audits as well as renewable energy surveys, studies, and recommendations; he also evaluates emerging alternative and renewable energy technologies. In 2010, SSOE ranked 2nd among Green Industrial and Manufacturing Design Firms and 2nd among Solar Generation Design Firms (ENR Top 100 Green Design Firms, 2010).
The SAME Ohio Valley / Great Lakes Regional Training Conference brings industry leaders together, both public and private, that have agreed to share their successes and challenges with conference attendees. The technical program offers a broad array of presentations applicable to the challenges engineers face today. For more information on the conference, please visit: www.same2010dayton.org/
About SSOE Group
As a Top 10 Engineering / Architecture firm for the past 5 years, SSOE Group focuses on delivering Great Client Service to clients through a full range of project delivery solutions. They have been named a "Great Workplace" (Great Place to Work®) and one of the "Best AEC Firms to Work For" (Building Design + Construction).
With more than 20 offices around the world, SSOE is known for making its clients successful by saving them time, trouble, and money. Over the company's 65+ year history, it has earned a reputation for providing quality project solutions to semiconductor, automotive, food, chemical, glass, manufacturing, healthcare, power, and general building industries—with projects completed in 40 countries. Visit www.ssoe.com for additional information and career opportunities.
Media Contact:
Jenni Roder
(419) 469-1918
(419) 351-6480 cell
jroder@ssoe.com
You can follow any responses to this entry through the RSS feed. Responses are currently closed, but you can trackback from your own site.