SSOE Increases Mechanical Engineering Staff in Raleigh/Durham, North Carolina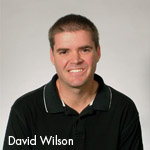 Raleigh/Durham, NC, November 19, 2007 – SSOE, one of the nation's largest architecture and engineering firms, is announcing the addition of David Wilson, PE, LEED AP; James Ellard; and Jan Carpenter to its office in Raleigh/Durham, North Carolina. Earlier this year, SSOE launched a national effort to hire over 200 employees, including bringing new jobs to the Raleigh/Durham office which focuses on the growth of the Carolina region particularly in the pharmaceutical, education, biofuels, and science and technology sectors with many of those clients located in the Triangle area.
"With the addition of a LEED accredited senior mechanical engineer, a plumbing and fire protection expert and a mechanical/process designer, we now have all disciplines covered with senior staff and our North Carolina technical staff has a solid foundation on which to grow over the next year" said Meredith Mayes, PE, Business Leader and Senior Associate, SSOE, Inc.
David Wilson, PE, LEED AP, senior mechanical engineer, brings 17 years of design, engineering and commissioning experience to SSOE. Throughout his career, he has provided mechanical engineering design and support on numerous assignments for pharmaceutical, R&D, industrial, infrastructure and institutional facilities. He has full technical responsibility for interpreting, organizing, executing, and coordinating large engineering assignments with overall responsibility for budget, schedule, quality and coordination as well as maintaining client relationships. As a LEED Acredited Professional, he will also be focused on integrating green building practices into the design process and streamlining the LEED certification procedures for SSOE's clients.
James Ellard, senior plumbing and fire protection designer, brings nearly 20 years experience to SSOE. His responsibilities include working from the conceptual stages and initial programming through the development of the design. He received his certificate in Design of Plumbing and Related Sanitary Systems from Benjamin Franklin Institute of Technology. He also received his certification for Engineering Technician in Automatic Sprinkler Layout from the National Institute for Certification in Engineering Technologies and has extensive experience with state and national codes. He is a member of International Society for Pharmaceutical Engineers (ISPE) and is currently serving as Vice President – Legislative for the Raleigh Chapter of the American Society of Plumbing Engineers (ASPE).
Jan Carpenter joins SSOE with 28 years of experience as a process and mechanical designer. Throughout her career she has worked on a wide variety of product lines, processes, and applications in the municipal and commercial sector arenas. Carpenter is a certified mechanical draftsman and received an Associates in Applied Science in Mechanical Drafting and Design Technology at Craven Community College in New Bern, NC. She has also studied Computer Aided Drafting and Design at Wake Technical Community College in Raleigh, NC.
About SSOE Group
As a Top 10 Engineering / Architecture firm for the past 5 years, SSOE Group focuses on delivering Great Client Service to clients through a full range of project delivery solutions. They have been named a "Great Workplace" (Great Place to Work®) and one of the "Best AEC Firms to Work For" (Building Design + Construction).
With more than 20 offices around the world, SSOE is known for making its clients successful by saving them time, trouble, and money. Over the company's 65+ year history, it has earned a reputation for providing quality project solutions to semiconductor, automotive, food, chemical, glass, manufacturing, healthcare, power, and general building industries—with projects completed in 40 countries. Visit www.ssoe.com for additional information and career opportunities.
Media Contact:
Jenni Roder
(419) 469-1918
(419) 351-6480 cell
jroder@ssoe.com
You can follow any responses to this entry through the RSS feed. Responses are currently closed, but you can trackback from your own site.