SSOE Named Among Top Forty Fastest Growing Architectural, Engineering and Environmental Consulting Firms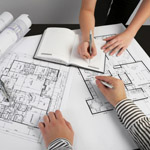 TOLEDO, Ohio, January 29, 2008 – SSOE, a global architectural and engineering firm, has been ranked as a "Hot Firm" and one of the fastest-growing architecture, engineering, and environmental consulting firms by management consulting and research firm ZweigWhite. The Zweig Letter "Hot Firm" List is issued annually. SSOE has made the list for two years, moving from 136 in 2007 to 40 in 2008.
ZweigWhite's list features design and environmental firms that have outperformed the economy and competitors to become industry leaders. The annual rankings recognize growth and profitability for architecture, engineering, and environmental consulting firms in the U.S. and Canada.
Mark Zweig, founder and director of ZweigWhite, said, "The companies that were among this year's Hot Firms should be proud. Even with the challenges many firms are facing in this economy, it was still an incredibly competitive and successful group. Firms that commit to revenue growth while investing in marketing, information technology, and other infrastructure are usually the most successful in our industry. Zweig noted that the firms that made the list "have shown they have the ability to sustain their success, year after year. The hottest firms in the business- those with consistent growth and success at outperforming the economy and their peers- are the ones that attract top staff and the best clients."
The Zweig Letter 2008 "Hot Firm" List is based solely on gross revenue and limited to firms based in the United States and Canada that derive the majority of their revenue from architecture, engineering, planning, design/build, environmental consulting, or allied disciplines. Firms were ranked from first to last, based on percentage growth and dollar growth. Dollar growth and percentage growth were weighted equally to give both small and large firms an opportunity to make the list. Each firms' two rankings were added together. As a result, the 200 firms with the best rankings were the ones that comprised the list.
About SSOE Group
As a Top 10 Engineering / Architecture firm for the past 5 years, SSOE Group focuses on delivering Great Client Service to clients through a full range of project delivery solutions. They have been named a "Great Workplace" (Great Place to Work®) and one of the "Best AEC Firms to Work For" (Building Design + Construction).
With more than 20 offices around the world, SSOE is known for making its clients successful by saving them time, trouble, and money. Over the company's 65+ year history, it has earned a reputation for providing quality project solutions to semiconductor, automotive, food, chemical, glass, manufacturing, healthcare, power, and general building industries—with projects completed in 40 countries. Visit www.ssoe.com for additional information and career opportunities.
Media Contact:
Jenni Roder
(419) 469-1918
(419) 351-6480 cell
jroder@ssoe.com
You can follow any responses to this entry through the RSS feed. Responses are currently closed, but you can trackback from your own site.