SSOE Named to 7 Top 10 Spots in ENR's 2013 Rankings
ENR's 2013 Top 500 List of Design Firms Announced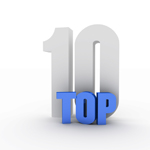 TOLEDO, Ohio, August 19, 2013 – SSOE Group (www.ssoe.com), a global engineering, procurement, and construction management (EPCM) firm announced today it has been named to 7 Top 10 spots in the recently released, revenue-based ENR rankings, the premier publication covering the AEC industry.
SSOE was ranked second among Automotive Plant Design Firms. SSOE also ranked in the Top 10 in Green Industrial and Manufacturing Design (3rd), Semiconductor Design (4th), Food and Beverage Design (5th), Manufacturing Design (5th), Solar Power Design (8th), and Chemical Plant Design (10th). In addition, the firm was ranked 14th in Industrial Process Design, among the Top 50 Green Design Firms, and the 66th Top 500 Design Firm, up 11 spots from 2012. In addition, SSOE was also recognized in BD+C magazine's annual "Giants 300" rankings (also revenue based), being named the 10th Engineering / Architecture Firm, 5th Industrial Sector Engineering Firm, 6th Building Information Modeling (BIM) Engineering Firm, and 8th International Engineering Firm.
Tony Damon, President and CEO of SSOE said, "Year after year our rankings continue to demonstrate the widespread market prominence we've earned by placing the success of our clients first. The diversity of our top 10 rankings reveals a stable business model that translates into consistent resources and cross-industry best practices for our clients. "
These rankings were published in the 2013 Engineering News Record (ENR) Top 500 Design Firms Sourcebook and Top 100 Green Design Firms Report. Both provide market analysis and rankings of the largest U.S.-based architectural and engineering firms and are ranked according to revenue for design services performed in 2012. For more information on these rankings visit:
http://enr.com/toplists/sourcebooks/
About SSOE Group
As a Top 10 Engineering / Architecture firm for the past 5 years, SSOE Group focuses on delivering Great Client Service to clients through a full range of project delivery solutions. They have been named a "Great Workplace" (Great Place to Work®) and one of the "Best AEC Firms to Work For" (Building Design + Construction).
With more than 20 offices around the world, SSOE is known for making its clients successful by saving them time, trouble, and money. Over the company's 65+ year history, it has earned a reputation for providing quality project solutions to semiconductor, automotive, food, chemical, glass, manufacturing, healthcare, power, and general building industries—with projects completed in 40 countries. Visit www.ssoe.com for additional information and career opportunities.
Media Contact:
Jenni Roder
(419) 469-1918
(419) 351-6480 cell
jroder@ssoe.com
You can follow any responses to this entry through the RSS feed. Both comments and pings are currently closed.