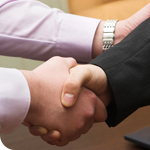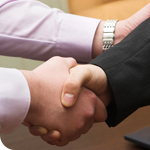 TOLEDO, OHIO October 7, 2009 – SSOE, one of the largest architectural / engineering and construction management firms, announced today it was recently ranked by Inc. Magazine as one of the fastest growing private companies in the U.S. This ranking was based on revenue figures from 2005 to 2008.
CEO, Tony Damon cites a number of contributing factors for this growth including global expansion into high growth markets, an increased focus on delivering EPCM services, and the company's work in growing sectors such as alternative energy.
While the economy has hit many of SSOE's clients and slowed this growth somewhat in recent months, Damon states that SSOE is still forecasting growth for the near term. Offering advice for other firms on how to survive tough economic times, Damon stated, "We credit our longevity largely to the fact we can demonstrate that working with us actually improves a client's bottom line. We are essentially shifting what used to be viewed as an expense in our clients' minds into an opportunity to see significant savings on their projects."
To that end, SSOE has documented the savings it has created for clients topping $40 million in the last year alone. In fact, SSOE has multiple projects for which they can show documented savings for clients in the millions of dollars. These savings take place through innovative approaches to standard design and construction scenarios or in some cases unique services they provide. For example, SSOE's Sustainable and Renewable Services group helps clients develop savings opportunities with short ROIs through services like energy audits and long-term energy saving strategies through the development of sustainable master plans.
Damon wants other businesses to understand that being positioned as the low cost provider is not the only way to survive tough economic times. "We have always believed that a low cost solution is only a short term fix, but the burden is on us to prove we bring value now and into the future. We do this by showing our clients hard dollar figures demonstrating that when you work with us—you will see value, and in the end you will save money."
SSOE has been involved in a number of high profile projects over the past year including Volkswagen's new assembly plant in Chattanooga, Tennessee; Tallahassee Memorial Hospital in Florida; Pearl City Food Port in Tuticorin, India; and Goodyear in Dalian, China.
###
About SSOE
SSOE is an international EPCM firm ranked eleventh among the largest engineering and architecture firms (Building Design + Construction, 2009). SSOE has also been named one of the "Best AEC Firms to Work For" (Building Design + Construction) and as one of the fastest-growing U.S. architecture, engineering, and environmental consulting firms by ZweigWhite, Hot List 2009.
With 18 offices around the world, SSOE is a leader in providing sustainable and renewable solutions. The company has earned a solid reputation providing architecture, engineering, procurement, and construction management services to the healthcare, automotive, science and technology, energy, alternative energy, biofuels, chemical, food and beverage, glass, and personal care industries. SSOE has completed projects in more than 30 countries. Visit www.ssoe.com for additional information and career opportunities.
Media contact:
Jenni Roder
Corporate Public Relations Coordinator
jroder@ssoe.com
419-255-3830x 1362
419-351-6480 cell
https://www.ssoe.com/wp-content/uploads/2009/10/150x150_SSOE_among-fastest-growing-private-firms.png
150
150
hitch
http://www.ssoe.com/wp-content/uploads/2018/05/logo_ssoe.png
hitch
2009-10-07 13:10:27
2018-07-12 15:00:23
SSOE Ranked by Inc. Magazine Among Fastest Growing Private Firms in the U.S