SSOE Welcomes Recruitment Specialist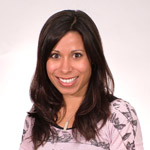 Nashville, TN, September 15, 2008 – SSOE, one of the nation's largest architecture and engineering firms, is proud to welcome Natasha Gonzalez as Recruitment Specialist and HR Generalist. Natasha brings over 5 years of experience to SSOE in human resources including on-boarding, orientation, benefits, training and recruitment, immigration and employee relations.
Demonstrating fast and consistent growth, 2007 marked the third consecutive year the company has grown its revenue more than 25 percent. SSOE has also been named one of the fastest-growing US architecture, engineering, and environmental consulting firms by ZweigWhite, Hot List 2008.
She is the SSOE HR representative for both the Nashville and Raleigh-Durham offices and her responsibilities also include being the liaison between corporate marketing and human resources on employment branding as well as coordinating SSOE's recruitment process outsourcing (RPO).
"Natasha's diverse experience will enhance HR's service to our business units, enabling SSOE to deliver the highest-value engineering, architectural and professional services to our clients." said Monica Dugan, SPHR, Vice President, and Corporate Director, Human Resources.
Natasha graduated from the University of Southern California where she majored in Communications with a minor in Political Science. A native of California, she relocated to Nashville in 2007. She is a member of the Society for Human Resource Management (SHRM) and the Middle Tennessee Society for Human Resources Management (MT-SHRM).
In May, SSOE received the 2008 Human Resource Management Award for Excellence from the University of Toledo in conjunction with the Toledo Area Human Resources Association (TAHRA) and was also been named one of nine Best AEC Firms to Work For by Building Design and Construction, 2007.
About SSOE Group
As a Top 10 Engineering / Architecture firm for the past 5 years, SSOE Group focuses on delivering Great Client Service to clients through a full range of project delivery solutions. They have been named a "Great Workplace" (Great Place to Work®) and one of the "Best AEC Firms to Work For" (Building Design + Construction).
With more than 20 offices around the world, SSOE is known for making its clients successful by saving them time, trouble, and money. Over the company's 65+ year history, it has earned a reputation for providing quality project solutions to semiconductor, automotive, food, chemical, glass, manufacturing, healthcare, power, and general building industries—with projects completed in 40 countries. Visit www.ssoe.com for additional information and career opportunities.
Media Contact:
Jenni Roder
(419) 469-1918
(419) 351-6480 cell
jroder@ssoe.com
You can follow any responses to this entry through the RSS feed. Responses are currently closed, but you can trackback from your own site.