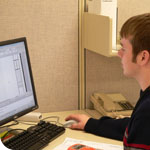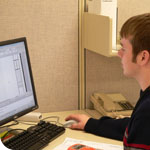 TOLEDO, OH, June 10, 2008 – SSOE, Inc. one of the nation's largest architecture and engineering firms, is proud to announce that they have received the First Annual Project Excellence Award for Innovation from Deltek, a leading provider of enterprise applications software. This award was presented during the Deltek Insight 2008 Conference on May 22. The award recognizes outstanding achievements in improving business processes and performance, increasing profitability and winning new business. SSOE won the Innovation Award because of their creative use of Deltek Vision to power their corporate budgeting process.
Deltek Vision is an enterprise software solution designed to improve business performance specifically for service firms to integrate end-to-end business processes by automating the planning, tracking and administration of resources and projects. Having grown by more than 25% over the last 3 years and adding multiple locations across the country and in China, SSOE has used this software to streamline their operations including information management across multiple applications, platforms and countries. As an international firm, SSOE also needed the ability to integrate people and project resources in real time and in multiple currencies. In less than a year and a half, the entire organization is up and running with this new system.
SSOE's own Gordon MacDonald, PE, Vice President along with John Nelson of CCG also presented at the Deltek Insight 2008 Conference. MacDonald, who has been with SSOE over 14 years and has over 30 total years of technical experience in engineering, lead a presentation and discussion called "Managing Large Firm Vision Implementation". The presentation was geared toward sharing best practices of implementation with other firms. Key points included:
– Run the implementation as you would run a large engineering project using the same approaches to management, communications, project team structure, etc.
– Manage expectations in both staff and corporate management to ensure they're expecting and prepared for a challenge.
– Direct operations through a core rollout team consisting of at least one representative from each major corporate unit.
– Formally identify and develop in-house subject matter experts as soon as possible to minimize dependency on outside resources and facilitates staff training.
– Staff training should be proactively scheduled and aggressively carried out.
"The implementation process took roughly 18 months from start to finish. For an organization of 1,000 people in 18 locations to completely come on board is an amazing task. One of the largest changes the staff at SSOE has noticed, aside from the new systems, is that communication and collaboration have been greatly increased. From simply learning how to work better together to reach a common goal, to being able to use Deltek Vision as a tool to stay connected to our projects and our people through real time work sharing. This new system will allow us to streamline internal systems to improve efficiency and lower the overhead costs passed on to clients. It also provides our project managers with the most technologically advanced project management systems which will allow them to more carefully track project budgets and schedules and make better decisions to keep clients' projects on track." said MacDonald.
https://www.ssoe.com/wp-content/uploads/2008/06/150x150_SSOE_delteks-first-annual-project-excellence-award-for-innovation.png
150
150
hitch
http://www.ssoe.com/wp-content/uploads/2018/05/logo_ssoe.png
hitch
2008-06-10 14:55:43
2018-07-12 15:38:47
SSOE Wins Deltek's First Annual Project Excellence Award for Innovation