SSOE had record number of inquirers about our glass capabilities at the 73rd Annual Glass Problems Conference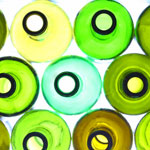 Cincinnati, Ohio, September 7, 2012 – SSOE Group (www.ssoe.com), a global engineering, procurement, and construction management (EPCM) firm, announced today that its glass engineering experts will be on hand exhibiting at the 73rd Annual Conference on Glass Problems being held October 1-3, 2012 at the Hilton Cincinnati Netherland Plaza in Ohio. The three-day conference brings together individuals from around the world to discuss the latest glass manufacturing innovations as well as the future of the industry. SSOE will be hosting a hospitality booth the evenings of October 1st and 2nd.
SSOE has been providing design and engineering services to nearly every major glass manufacturer for more than 50 years throughout 12 countries—-completing more than 800 projects in the past 5 years alone. Based on their intimate knowledge of one client's processes, SSOE has saved that client $7.4 million over the last 7 and a half years.
Dennis Barcheski, Division Manager of SSOE's Glass / Manufacturing Division, noted "The annual Glass Problems conference provides an opportunity for SSOE to demonstrate our industry and technical knowledge of nearly every aspect of a glass plant and connect with other glass manufacturing managers and engineers. We commonly perform projects in the areas of batch, furnace, forming, curing / tempering, fabrication, packaging, environmental emissions, utilities, and facilities and have enjoyed the shared knowledge gained through exhibiting at the conference for the last 13 years."
For more information, or to register for the conference visit http://glassproblemsconference.org/
About SSOE Group
As a Top 10 Engineering / Architecture firm for the past 5 years, SSOE Group focuses on delivering Great Client Service to clients through a full range of project delivery solutions. They have been named a "Great Workplace" (Great Place to Work®) and one of the "Best AEC Firms to Work For" (Building Design + Construction).
With more than 20 offices around the world, SSOE is known for making its clients successful by saving them time, trouble, and money. Over the company's 65+ year history, it has earned a reputation for providing quality project solutions to semiconductor, automotive, food, chemical, glass, manufacturing, healthcare, power, and general building industries—with projects completed in 40 countries. Visit www.ssoe.com for additional information and career opportunities.
Media Contact:
Jenni Roder
(419) 469-1918
(419) 351-6480 cell
jroder@ssoe.com
You can follow any responses to this entry through the RSS feed. Both comments and pings are currently closed.