SSOE's Troy Office Announces Three More Staff Members Have Earned LEED Accreditation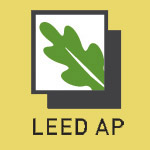 Troy, MI, May 6, 2009 – SSOE, Inc., one of the nation's largest architecture and engineering firms, announces three additional staff members have recently earned LEED® (Leadership in Energy and Environmental Design) accreditation from the U.S. Green Building Council (USGBC) by passing the LEED for New Construction Exam. The LEED Accredited Professional (LEED AP) credential designates that the individual has the knowledge and skills to facilitate the LEED certification process. Jeff Bodway, Will Curry, and Becky Klein have all become accredited and will help SSOE meet the growing demand for green design and engineering.
Jeff Bodway, PE, LEED AP, Electrical Engineer, has nearly 15 years of project engineering experience on multiple small to complex institutional and healthcare projects. He is responsible for design, preparation of technical documents, and construction observation. His expertise includes lighting, power and communication systems as well as facility assessments for MPE systems. Bodway earned his Bachelor of Electrical Engineering Degree from Michigan Technological University, Houghton, MI and his Master of Business Administration Degree from Oakland University, Rochester, MI.
Will Curry, PE, LEED AP, Civil Engineer, has 6 years of project engineering experience on a variety of projects within the field of civil engineering. He has performed the design of all aspects of residential, commercial, and industrial projects which includes storm and sanitary sewers, water mains, detention basins, grading, soil erosion, and paving. Additionally, he has worked as an on-site engineer providing quality control for a variety of projects, including residential and industrial jobs. Curry earned his Bachelor of Civil Engineering Degree from Michigan State University, East Lansing, MI.
Becky Klein, EI, LEED AP, Civil Engineering, has 8 years of civil engineering experience and is responsible for the design and permitting on commercial sites. She also oversees workflow, coordinates resources, and assists team members in completing projects correctly and on time. Klein earned her Bachelor of Civil Engineering Degree from Lawrence Technical University, Southfield, MI.
About SSOE Group
As a Top 10 Engineering / Architecture firm for the past 5 years, SSOE Group focuses on delivering Great Client Service to clients through a full range of project delivery solutions. They have been named a "Great Workplace" (Great Place to Work®) and one of the "Best AEC Firms to Work For" (Building Design + Construction).
With more than 20 offices around the world, SSOE is known for making its clients successful by saving them time, trouble, and money. Over the company's 65+ year history, it has earned a reputation for providing quality project solutions to semiconductor, automotive, food, chemical, glass, manufacturing, healthcare, power, and general building industries—with projects completed in 40 countries. Visit www.ssoe.com for additional information and career opportunities.
Media Contact:
Jenni Roder
(419) 469-1918
(419) 351-6480 cell
jroder@ssoe.com
You can follow any responses to this entry through the RSS feed. Responses are currently closed, but you can trackback from your own site.