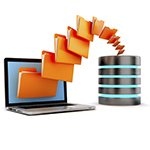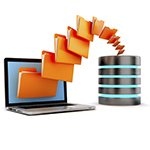 SAN FRANCISCO, California, April 20, 2014 – SSOE Group (www.ssoe.com), a global engineering, procurement, and construction management (EPCM) firm, announced today that Tony Hiss, Assistant Project Manager, along with SSOE's Knowledge Management Consultant Susan Hanley have been selected to present at the 2014 SharePoint Technology Conference (SPTechCon) on SSOE's migration from SharePoint 2007 to 2013.
Hiss and Hanley will lead an interactive discussion and demonstration to depict the platform shift from start to finish. As a firm who has acquired seven companies in the past nine years, SSOE and its employees thrive in a culture where innovation, collaboration, and shared best practices are important keys to success. Hiss played an integral role in the development and implementation of SharePoint 2013 for SSOE's 20+ locations around the world. The presentation will detail how SSOE created and piloted a design to make sure ideas worked as well on paper as they did in practice, leveraging features of SharePoint 2013 to transform the sharing of knowledge across the company, as well as some of the challenges presented through vendors, technology, governance, and everything in between.
SpTechCon is the largest independent event focused solely on Microsoft's collaboration and content management platform, SharePoint and will take place April 22-25, 2014 at the Hilton San Francisco Union Square in California. The event offers a forum to learn from SharePoint experts, including dozens of SharePoint MVPs and Certified SharePoint Professionals, as well as network with other users. SpTechCon includes a number of educational sessions for individuals or teams to participate in training opportunities at one of the biggest gatherings of the SharePoint community. Attendees will walk away from the conference with valuable information to take back to their companies to start working on SharePoint development and enhancements immediately.
Tony Hiss has more than 15 years of industry experience and as an Assistant Project Manager for SSOE's Quality Systems Department, leads and manages SharePoint 2013 deployment and migration. His concentration is continuous improvement and knowledge management and broadening the growth of SSOE's SharePoint environment. Tony received his Bachelor of Science in Mechanical Engineering from the University of Toledo and works in SSOE's Toledo, Ohio office.
The presentation is scheduled for Thursday, April 24th at 3:45 PM. For more information on this event, visit: http://www.sptechcon.com/
https://www.ssoe.com/wp-content/uploads/2014/04/150x150_SSOE_tony-hiss-to-co-present-at-the-2014-sharepoint-technology-conference.png
150
150
hitch
https://www.ssoe.com/wp-content/uploads/2018/05/logo_ssoe.png
hitch
2014-04-20 15:36:17
2018-07-11 16:20:57
Tony Hiss of SSOE to Co-Present at the 2014 SharePoint Technology Conference in San Francisco, CA