Warner Receives Engineer of the Year Award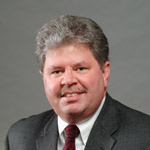 TOLEDO, OH, November 12, 2007 – SSOE's own Donald L. Warner, PE, Vice President and Director of Quality and Training was named Engineer of the Year last Thursday night at the Centennial Celebration of the Institute of Electrical and Electronics Engineers (IEEE) Toledo Section. The IEEE is a non-profit international professional association for the advancement of technology. The award is given in recognition for contributions to the community and the profession of engineering. We consider Don to be a worthy candidate and we are pleased to honor someone of his stature with his continued involvement in this profession and the community" said Steven Root, IEEE Toledo Section Chairman.
Warner is being recognized for his technical career, his support of the co-op/internship program in the College of Engineering at the University of Toledo and his extensive volunteer work. He was nominated for this award by the University of Toledo. "Don is providing a legacy through our co-op program and he is setting a clear example of how engineers and alumni in the work force today can continue the heritage of helping current and future students of our college" said Christine Smallman, Director of College Relations for the College of Engineering. The IEEE award also follows his recently being named a 2007 Distinguished Alumni at the University of Toledo.
Warner graduated with a Bachelor of Science in Electrical Engineering in 1976 from the University of Toledo. He has been with SSOE since 1981 where he began as an electrical engineer. In 1992 he was named an associate and he became VP in 2001. During his tenure, he has also served as the Project Director/Manager for several noteworthy projects including Toyota's Princeton, Indiana Plant Expansion and their new San Antonio, Texas Plant. He currently serves as the head as the Training and Development department at SSOE and has recently taken on responsibilities involving economic development in which he works closely with the University and community leaders to attract biofuels and alternative energy companies to the Toledo area. "I consider my greatest professional accomplishment to be simply doing what I can to help younger people develop, advance and realize their aspirations" said Warner.
About SSOE Group
As a Top 10 Engineering / Architecture firm for the past 5 years, SSOE Group focuses on delivering Great Client Service to clients through a full range of project delivery solutions. They have been named a "Great Workplace" (Great Place to Work®) and one of the "Best AEC Firms to Work For" (Building Design + Construction).
With more than 20 offices around the world, SSOE is known for making its clients successful by saving them time, trouble, and money. Over the company's 65+ year history, it has earned a reputation for providing quality project solutions to semiconductor, automotive, food, chemical, glass, manufacturing, healthcare, power, and general building industries—with projects completed in 40 countries. Visit www.ssoe.com for additional information and career opportunities.
Media Contact:
Jenni Roder
(419) 469-1918
(419) 351-6480 cell
jroder@ssoe.com
You can follow any responses to this entry through the RSS feed. Responses are currently closed, but you can trackback from your own site.