Above Ground Level Magazine Article: "It's a Win-Win when Auditors Get Detailed"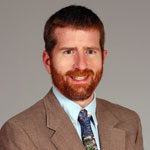 SSOE's Floyd White, PE and Heather McCormick are featured in this article focused on maximizing wireless tower audit results in Above Ground Level magazine's October 2012 issue. White and McCormick explain how a suitable audit helps to ensure a telecommunications site's safety, security, and optimum performance. Proper methodology for conducting an audit in line with current ISO quality standards is also described in detail within this article.
To read this article, click here.
You can follow any responses to this entry through the RSS feed. Both comments and pings are currently closed.
Tagged wireless-feature