Above Ground Level Magazine Article: "Solving Communication Challenges with the Versatility of DAS"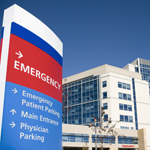 Mobile communications are reaching new levels of dependence in hospitals, higher education, and manufacturing facilities. Jim Otte, Data / Fire / Security Specialist at SSOE, explains why Distributed Antenna Systems (DAS) can be a "robust, reliable, and cost-effective system" for these three market sectors in the March 2013 issue of Above Ground Level.
DAS platforms provide a separation of voice and data networks to increase the reliability of cell communications and internet usability which can even lead to profitability in some cases.
To read the full article, click here.
You can follow any responses to this entry through the RSS feed. Both comments and pings are currently closed.
Tagged data-fire-security-feature, education-feature, general-manufacturing-feature, healthcare-feature, telecommunications-feature