Air Pollution Control Magazine: "The GHG Reporting Rule: A Focus on Monitoring"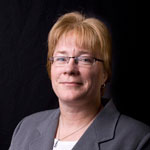 SSOE's Anna Koperczak, Environmental Specialist, is featured in the June issue of Air Pollution Control (APC) magazine. In this article, Anna provides best practices in setting up a successful greenhouse gas monitioring plan.
Click here to view the full article — please note the full article is only available by purchase.
You can follow any responses to this entry through the RSS feed. Both comments and pings are currently closed.