Area Development Magazine Article: "Construction Project Planning: A Methodology for Effectively Managing Cost and Scheduling"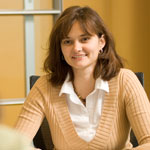 SSOE's Jennifer MacLeod, CCE, PMP, Ken Putnam, CCM, and Carlos Valenzuela, CCM discuss how using the Work Breakdown Structure (WBS) will help safeguard construction's bottom line by identifying problems before they become too costly.
Click here to read this article.
You can follow any responses to this entry through the RSS feed. Both comments and pings are currently closed.
Tagged construction-feature, project-and-program-management-feature