Area Development Magazine Article: "Managing a Successful Temporary Plant Shutdown and Return to Service"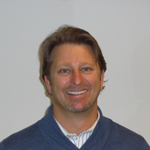 In the Spring 2013 issue of Area Development Magazine, SSOE's Jason Beck outlines the sequence of events that occur during a temporary plant shutdown and steps to take to assure a positive outcome. In order to achieve a planned shutdown for improvements to equipment and processes in a timely, safe, and cost-efficient manner, the utmost planning and coordination must take place.
To read the full article, click here.
You can follow any responses to this entry through the RSS feed. Both comments and pings are currently closed.
Tagged automotive-feature, chemical-feature, engineering-feature, food-feature, general-manufacturing-feature, pharmaceutical-feature, science-and-technology-feature