Area Development Magazine Article: "Sustainable Sites – The Good, The Bad, and The Ugly"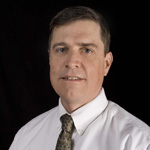 Facility designs to manage stormwater are integral to a site's sustainability, but they will only accomplish the goals for which they were designed if properly operated and maintained. Scott Speer, Senior Civil Engineer and Project Manager at SSOE, is featured in a recent Area Development Magazine article. Within, he explores the good, the bad, and the ugly when it comes to integrating stormwater management systems in the design of a sustainable site.
To read the full article, click here.
You can follow any responses to this entry through the RSS feed. Both comments and pings are currently closed.
Tagged alternative-energy-feature, energy-consulting-feature, site-selection-feature