Area Development Magazine Article: "Seeing the Site Through the Eyes of an Engineer"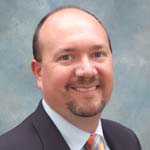 In the 2011 Directory issue of Area Development, SSOE's Scott Hathaway, PMP, discusses how manufacturers, retailers, and other industry organizations need to scrutinize their site selection as the economy crawls out of recession.
Click here to read this article
You can follow any responses to this entry through the RSS feed. Responses are currently closed, but you can trackback from your own site.
Tagged site-selection-feature