Automotive Manufacturing Solutions Magazine: "Recovering from a Fall"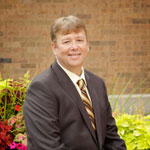 SSOE's Brian Spencer, PE and Ron Guiliani, PE, PMP are featured in Automotive Manufacturing Solutions (AMS) July / August 2012 issue. AMS explores the lessons that were learned from the 2008 economic collapse and how the American, Canadian, and Mexican automotive manufacturing industries have used them to move forward. The article, "Recovering from a Fall," takes a look at the success of Volkswagen's Chattanooga automotive assembly plant, which Spencer and Guiliani comment on within.
Click here to read this article.
You can follow any responses to this entry through the RSS feed. Both comments and pings are currently closed.
Tagged automotive-feature, general-manufacturing-feature, project-and-program-management-feature