Biomass Power and Thermal Magazine: "Energy Master Plans Streamline Operational Efficiency, Reduce Costs"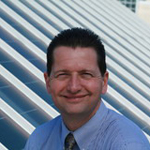 SSOE's Jerry Carter, LEED AP BD+C, and Zach Platsis, LEED AP O+M and Energy Specialist, discuss how industrial and manufacturing companies can realize cost, efficiency, and operational benefits from an integrated energy master plan versus the conventional piecemeal approach to managing energy and sustainability initiatives.
You can follow any responses to this entry through the RSS feed. Responses are currently closed, but you can trackback from your own site.