Building Design + Construction Magazine Article: "Big Data Meets Data Centers"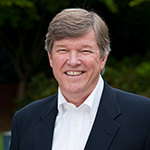 Senior Project Manager, Jay Chester is featured in a recent article on data centers that appeared in Building Design + Construction Magazine's January 2014 issue. Within, Chester provides his expert opinion on what the coming data center infrastructure management (DCIM) boom means to owners and building teams and contributes advice for successful implementation. In the article he states, "DCIM is a powerful tool, when properly designed and deployed, to help manage the capacity, delivery, consumption, and energy across a data center".
To read the full article, click here.
You can follow any responses to this entry through the RSS feed. Both comments and pings are currently closed.