Building Design + Construction Magazine Article: "Mergers and Acquisitions Transform Engineering Sector"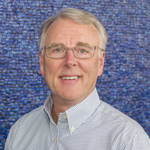 CEO of SSOE, Tony Damon, is interviewed for BD+C Magazine's 2013 Giants 300 Report on recent mergers and acquisitions in the engineering sector. SSOE completed a total of three M&A transactions in 2012 – two domestically in the U.S. and another in Mumbai, India. BD+C reports that many E/A firms are seeking M&A targets as a means to increase staff resources, springboard into new geographic areas, or simply broaden their scope of services.
To read the full article, click here.
You can follow any responses to this entry through the RSS feed. Both comments and pings are currently closed.
Tagged construction-feature, Design Feature, engineering-feature