Chemical Processing Magazine Article: "Safety: Do You Need a MNS"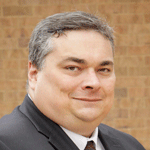 SSOE's Jim Otte, NICET IV, Data / Fire / Security Specialist is featured in Chemical Processing Magazine's February 2013 issue. In this article, Otte explores the potential need for Mass Notification Systems (MNS) in chemical product manufacturing facilities. Current regulations may not require a MNS but it still may be a good idea for many in the chemical industry to consider when looking for methods to improve safety procedures.
To read the full article, click here.
You can follow any responses to this entry through the RSS feed. Both comments and pings are currently closed.