Consulting-Specifying Engineer Magazine: "MEP Giants 2010 – View From The Top"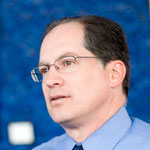 SSOE's Vince DiPofi and other participants provide insight on the state of the engineering industry and what to look for in 2011 in this 2010 MEP Giants issue of Consulting-Specifying Engineer.
You can follow any responses to this entry through the RSS feed. Responses are currently closed, but you can trackback from your own site.
Tagged engineering-feature