Control Engineering Magazine Article: "Sustainable Engineering–Energy Master Plan Reduces Costs"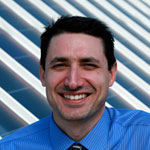 Need higher efficiency? Drop the piecemeal approach to managing energy and sustainability initiatives. An integrated energy master plan, including discrete, batch, and processing lines, helps industrial and manufacturing companies realize cost, efficiency, and operational benefits. SSOE's Jerry Carter and Zach Platsis,both sustainability experts, are interviewed for this article.
Click here to view the article
You can follow any responses to this entry through the RSS feed. Responses are currently closed, but you can trackback from your own site.
Tagged energy-consulting-feature