Engineering News Record Magazine Article: "The Top 500, Firms See a Slow Recovery"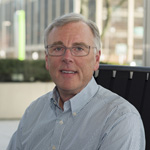 April 2013 Top 500 Design Firms cover story in Engineering News Record (ENR) Magazine discusses economic signs trending toward a weak market rebound, but large design firms are skeptical that a major turnaround will come soon. SSOE's CEO, Tony Damon is quoted within.
To read the full article, click here.
You can follow any responses to this entry through the RSS feed. Both comments and pings are currently closed.