Environmental Design + Construction Magazine: "Power to the People"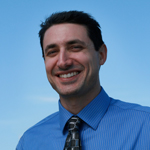 SSOE's Zach Platsis, Sustainable and Renewable Energy Specialist, talks about how sustainable master planning can help clients adapt to existing facilities that have been upgraded and modified to reflect a higher degree of sustainability.
Click here to read this article
You can follow any responses to this entry through the RSS feed. Responses are currently closed, but you can trackback from your own site.