FacilityCare Magazine Article: "Diagnosing Mass Notification in Healthcare Facilities"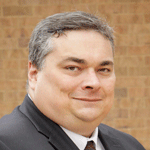 SSOE's Jim Otte, NICET IV, Data / Fire / Security Specialist discusses a variety of mass notification technologies and how some of the new solutions can make emergencies more manageable in FacilityCare magazine's August / September 2012 issue. Otte helps to uncover the appropriate alarms to use within a complex as well as government regulations to be aware of when installing mass notification systems in a healthcare environment.
To read this article, click here.
You can follow any responses to this entry through the RSS feed. Both comments and pings are currently closed.