Food Engineering Magazine Article: "36th Annual Plant Construction Survey, The Push for ROI"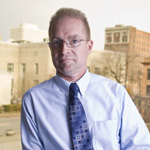 Food Engineering's 36th Annual Plant Construction Survey reports that last year there was an increase in reportable projects over the previous year. This trend is expected to continue into 2013 and beyond. SSOE's Ken Gruenhagen, Food and Consumer Products Division Manager, comments on the factors he believes to play a part in this increase, what projects are of upmost importance to plant and facility managers, and what he expects for the future as capital plans are made.
To read the full article, click here.
You can follow any responses to this entry through the RSS feed. Both comments and pings are currently closed.
Tagged construction-feature, consumer-products-feature, food-feature