Food Engineering Magazine Article: "Site Selection: Redefining Location, location. Location"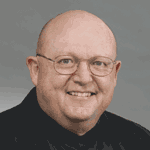 SSOE Group's Roger DeGood, Project Manager in SSOE's facilities division, is interviewed for Food Engineering Magazine's article on site selection. The article discusses the many decisions that come into play when choosing a site for your new food facility.
You can follow any responses to this entry through the RSS feed. Both comments and pings are currently closed.