Food Engineering Magazine: "Handle Air with Care"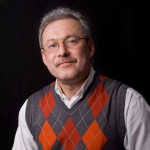 SSOE Group's Alex Sumajin, PE, NCEES is interviewed for Food Engineering Magazine's May issue on air quality control in a food processing environment. In this article, Sumajin comments on what to consider when establishing a clean processing room.
Click here to read this article.
You can follow any responses to this entry through the RSS feed. Both comments and pings are currently closed.
Tagged air quality control, food-feature