Food Engineering Magazine Article: "Wise Water Usage, Treatment and Reclamation"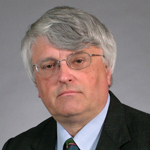 SSOE's Dave Jechura, Mark Hoffman, and Mike Eschenbrenner give their expertise on water usage, treatment and reclamation in the January issue of Food Engineering Magazine.
Click here to read this article
You can follow any responses to this entry through the RSS feed. Responses are currently closed, but you can trackback from your own site.