Food Manufacturing Magazine Brainstorm Feature Article: "Most Overlooked Energy Management Methods"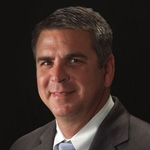 SSOE Group's David Young, Senior Project Manager, discusses what he thinks are the most overlooked energy management methods that food manufacturers can employ to reduce their utility expenses.
Click here to read this article »
You can follow any responses to this entry through the RSS feed. Responses are currently closed, but you can trackback from your own site.