Food Manufacturing Magazine Article: "In the Public Eye (And On The Bottom Line)"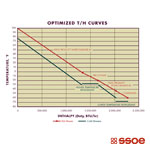 SSOE's Rick Beaman, Dave Jechura, and Cliff Reese discuss how energy economics and public image have combined to motivate owners and operators to design energy efficiency into new process plants and to seek out energy-saving retrofits for existing plants. 
Click here to read this article
You can follow any responses to this entry through the RSS feed. Both comments and pings are currently closed.
Tagged food-feature