Food Manufacturing Magazine: "Beyond The White Glove Test"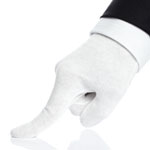 SSOE's Mark Hoffman, PE, PMP, is featured in Food Manufacturing magazine's June 2012 issue. In the article, Hoffman suggests a holistic approach to the design of dust collection and easy-to-clean production equipment to ensure efficiency and productivity can be maximized without compromising plant safety.
Click here to read this article.
You can follow any responses to this entry through the RSS feed. Both comments and pings are currently closed.
Tagged food-feature