Food Manufacturing Magazine Article: "Conducting Excellent Energy Audits"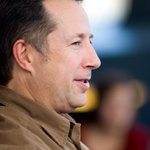 In this article for Food Manufacturing Magazine, SSOE Senior Project Manager Dan Messinger discusses cost-saving and sustainable energy and water conservation strategies that apply across multiple industries.

Click here to read this article
You can follow any responses to this entry through the RSS feed. Responses are currently closed, but you can trackback from your own site.