Food Manufacturing Magazine Article: "On The Line: Finding the Right Strategies and Tools to Improve the Manufacturing Process"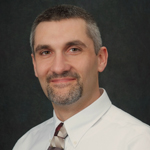 With increasing pressure from retailers, competition from low-cost manufacturers, and global market expansion, consumer product manufacturers are carefully examining their production processes. They seek to help their operations become leaner, reduce cost and time to market, and ultimately impact the top and bottom line.
Click here to read this article
You can follow any responses to this entry through the RSS feed. Responses are currently closed, but you can trackback from your own site.