Food Manufacturing Special Edition Magazine: "Eye on Energy"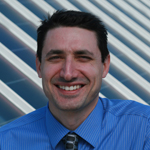 Energy Consultant, Zach Platsis is interviewed for Food Manufacturing 's iPhurchase: High Tech Manufacturing Digital Magazine in an article on "Harnessing the Latest Energy Tracking Technology". Within, Platsis discusses alternative energy solutions well suited for manufacturing environments and provides recommendations that will aid in reducing usage and in turn, energy costs.
To read the full article, click here.
You can follow any responses to this entry through the RSS feed. Both comments and pings are currently closed.
Tagged alternative-energy-feature, food-feature, general-manufacturing-feature, power-feature