GlobalAutoIndustry.com Article: "What can be the decisive difference maker for challenging development projects in China? EPCM: One of the preferred project delivery models"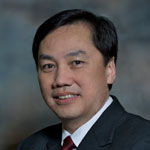 Andrew Kwok, General Manager of Asian Operations at SSOE is featured in GlobalAutoIndustry.com's ASIAtalk and CHINAtalk February 2013 eJournals. Within, Kwok provides his expert opinion on the benefits of using an engineering, procurement, and construction management (EPCM) model for project delivery in China. Flexibility in the design-build process and an enhanced relationship of trust between the client and firm are two key outcomes of employing the EPCM model.
To read the full article, click here.
You can follow any responses to this entry through the RSS feed. Both comments and pings are currently closed.
Tagged automotive-feature, construction-feature, general-manufacturing-feature, procurement-feature, site-selection-feature