GlobalAutoIndustry.com Magazine Article: "Three Insights into How EPCM Can Save Time and Money in China"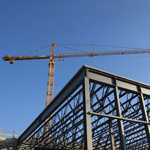 General Manager of Asian Operations, Andrew Kwok, is featured in GlobalAutoIndustry.com's ASIAtalk and CHINAtalk September 2013 eJournals. Within, Kwok provides insight on the value of an EPCM firm to a foreign company when working with local code boards, bureaus and agencies, reviewing subcontractor proposals, and assisting with big packaging. The article discusses three keys to success and highlights examples of successful project implementation as a result of each.
To read the full article, click here.
You can follow any responses to this entry through the RSS feed. Both comments and pings are currently closed.
Tagged automotive-feature, construction-feature, general-manufacturing-feature