GlobalAutoIndustry.com Article: "Overcoming Obstacles of Foreign Industry in America"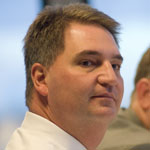 Foreign companies setting up shop in the U.S. is more than a cultural merge, it's a process. SSOE's Ron Guiliani, PE, PMP, discusses the obstacles faced by non-U.S. companies and how teaming with experienced engineering consultants, such as SSOE, can help them realize their goals and objectives.
Click here to read this article
You can follow any responses to this entry through the RSS feed. Responses are currently closed, but you can trackback from your own site.