Healthcare Building Ideas Magazine Article: "How Competition and Consumerism are Driving Cancer Center Design Today"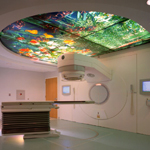 SSOE's Matt Kennedy, ACHA, National Healthcare Account Executive, discusses how cancer center design today is driven by competition and consumerism.
Click here to read this article
You can follow any responses to this entry through the RSS feed. Both comments and pings are currently closed.