HPAC Engineering Magazine Article: "Combining DOAS and VRF"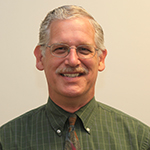 Grant Bowers, PE, LEED AP, is featured in a two-part article series in HPAC Engineering Magazine, focused on pairing a Dedicated Outdoor-Air-Systems (DOAS) with a Variable-Refrigerant-Flow (VRF) system to achieve simplified system design and increased efficiencies for institutional buildings.
Part I of Bowers' article explores the combination of DOAS and VRF systems, limitations and drawbacks of Variable-Air-Volume (VAV) system installation and operation, and recommendations for improving VAV system operation and reducing risk and uncertainty in the delivery of ventilation. Part II of Bowers article discusses the merits and challenges of combining dedicated outdoor-air systems (DOAS) and variable-refrigerant-flow (VRF) systems.

To read Part I of the article, click here.
To read Part II of the article, click here.
You can follow any responses to this entry through the RSS feed. Both comments and pings are currently closed.
Tagged chemical-feature