IMPO Magazine Article: "Connecting the Dots: Legacy Knowledge is Key"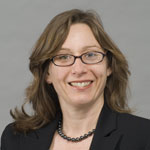 Julie Dolan, Principal Account Executive at SSOE is featured in IMPO magazine's July 2012 issue. This article takes a look at the benefit of working with a global engineering partner to assist with legacy knowledge maintenance and provides tips on how the role of a "relationship manager" can save the client time, trouble, and money.
Click here to read this article.
You can follow any responses to this entry through the RSS feed. Both comments and pings are currently closed.
Tagged chemical-feature, consumer-products-feature, food-feature, general-manufacturing-feature