Industry Week Magazine Article: "Achieving Lean Manufacturing through Lean Design"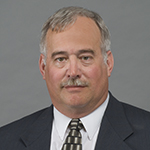 Ron Guiliani, PE, PMP and Tim Bolbach, PE of SSOE are featured in a July 2013 article in IndustryWeek.com. Guiliani and Bolbach discuss the implementation of lean methods of design and problem solving to propel into a future of lean manufacturing. These practices can help manufacturers stay competitive and impact their bottom line.
To read the full article, click here.
You can follow any responses to this entry through the RSS feed. Both comments and pings are currently closed.