Laboratory Design Magazine: "Lab Planning: Asking the Right Questions"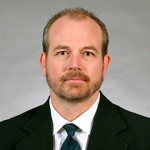 In this article, SSOE's Alan Liddy, AIA, NCARB, PMP discusses the importance of asking the right quesitions when designing a laboratory environment. Liddy provides examples of the right quesitons to ask in order to extract additional information which could prevent a planning engineering from falling into traps.
Click here to read this article.
You can follow any responses to this entry through the RSS feed. Both comments and pings are currently closed.
Tagged pharmaceutical-feature, science-and-technology-feature