Medical Construction and Design Magazine Article: "Understanding THE BASICS"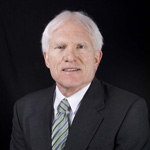 The July/August issue of Medical Construction + Design Magazine features an article on "Understanding the Basics" of EPA emissions standards and compliance for area source boilers.  SSOE's Power Department Manager and resident expert, Tom Fitzpatrick summarizes these requirements as well as the impact of the regulations and important dates for facility managers to keep in mind as the deadlines for compliance are rapidly approaching.
To read the full article, click here.
You can follow any responses to this entry through the RSS feed. Both comments and pings are currently closed.
Tagged alternative-energy-feature, healthcare-feature, power-feature