NBC affiliate WNWO story "SSOE shines light on solar power, environment"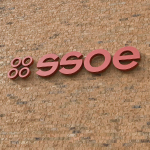 In his Green Report, reporter Michael Schlesinger highlights SSOE's efforts in alternative energy. SSOE's Jerry Carter, Business Leader of Sustainable and Renewable Solutions; Tim Bolbach, PE, Master Engineer; and Glen Blohm, CFM, Facility Manager are interviewed.
You can follow any responses to this entry through the RSS feed. Both comments and pings are currently closed.