North American Clean Energy Magazine Article: "Planning for Success – Computer Modeling for Productivity"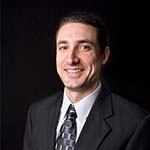 North American Clean Energy Magazine's March / April 2014 issue features an article by Energy Consultant, Zach Platsis, PMP, CEM. The article sheds lights on the right tools to use when planning your next complex solar energy project. The use of modeling tools and feasibility analysis techniques allows for comparison of alternative project layout and options which can result in more cost-effective and timely project planning and risk evaluation.
To read the full article, click here (page 32).
You can follow any responses to this entry through the RSS feed. Both comments and pings are currently closed.