Pipeline & Gas Journal Article: "SSOE Group No Stranger To Pipelines Or Terminals"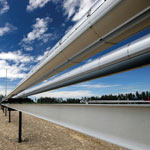 SSOE featured in this Q&A article in the October issue of Pipeline & Gas Journal.
Click here to read this article
You can follow any responses to this entry through the RSS feed. Both comments and pings are currently closed.